Avelmonas Kythira, Greece
Manti Rooms
Let the sun be your friend, let yourself enjoy the blue sea with the revitalizing waves. Stay in my home country. Walk down the pathways with the traditional flower-pots and feel the touching sentiments in the view of the horizon. Dive in the blue sea and discover the keys for love and let your heart travel. Do not reject the beauty of the coast and the bath of the god of love, Aphrodite. Feel the calm full evening with the company of the waves, under the presence of the stars. Discover yourself, discover Kythera.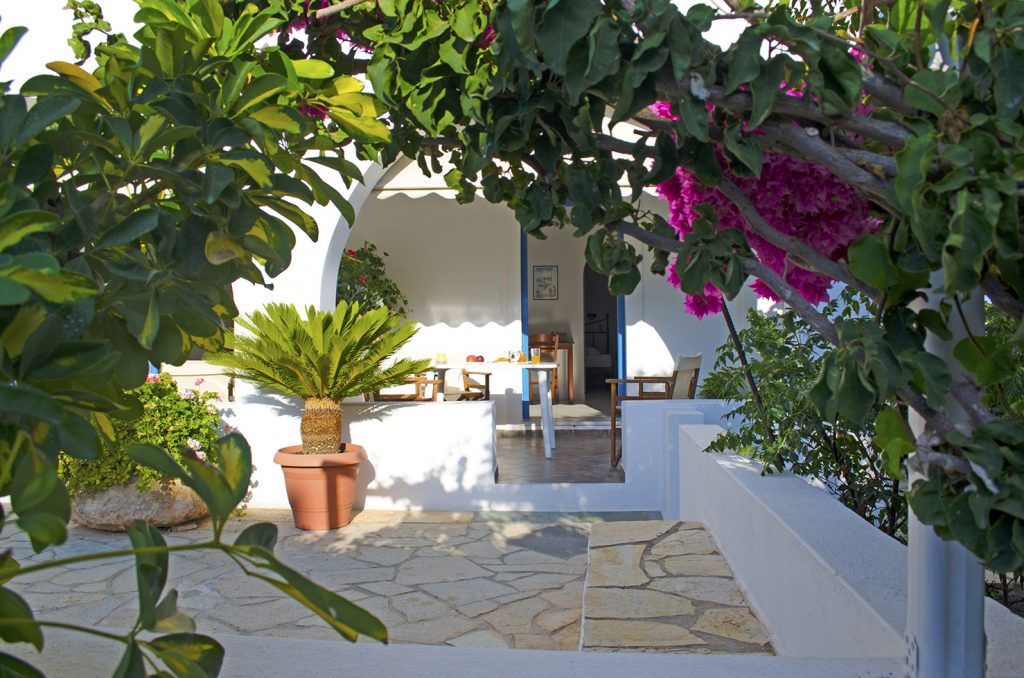 Accommodation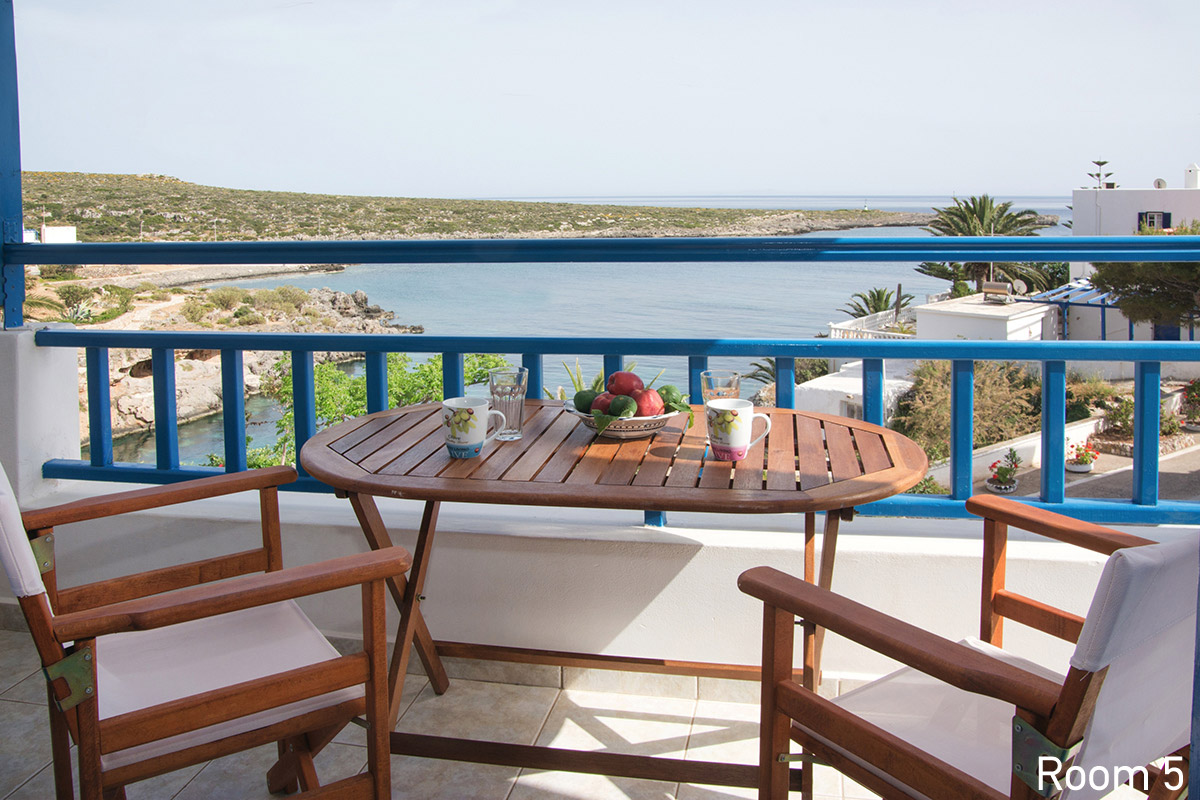 You can accommodate yourself in the comfortable three-bed room and studios, in a complex of traditional buildings in the heart of Avlemonas.
All rooms and studios are equipped with an air-condition, a television, a kitchen and a fridge. For your convenience there is also a parking.
The studios "MANTI" are in use through the whole year.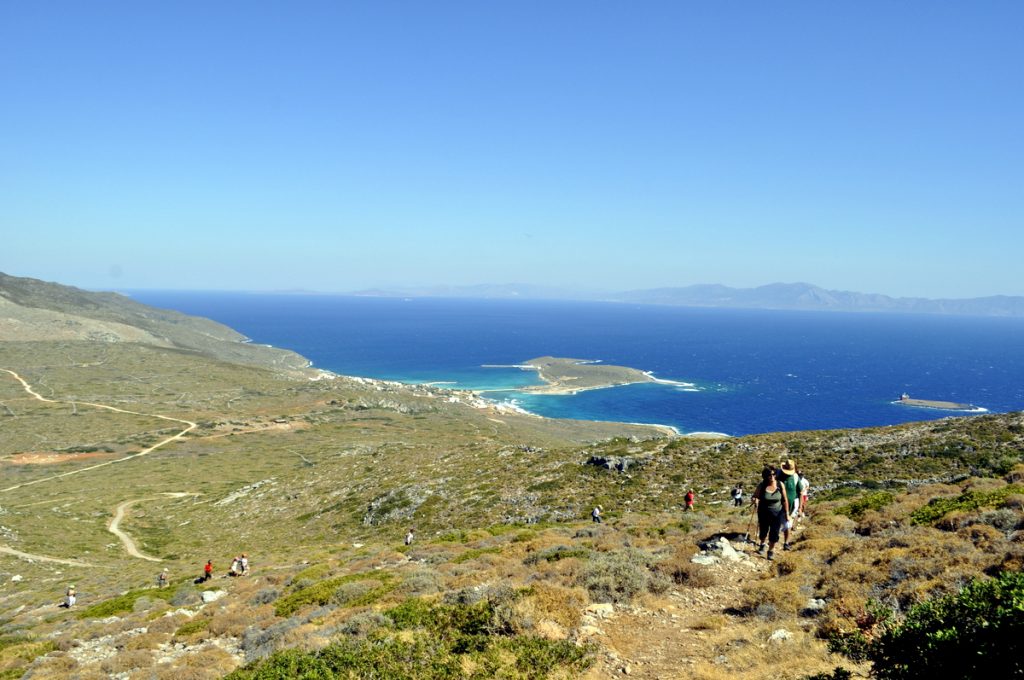 M19 Avlemonas – Aghios Georgios
3 km | 1 h 30 '| Difficulty 2/5 | Circular: No
From the small port of Avlemonas commences one of the most ancient trails in the island. Its use dates back to the Minoan period, where residents of Kythira were using it for access to the Minoan peak sanctuary. The arrival at the church of Saint George, with its Byzantine floor mosaic of the 7th century, is a great experience. The view over the island and especially to the eastern coast of Kythera will remain engraved, for many years, in the memory of those who "conquer" the "mountain".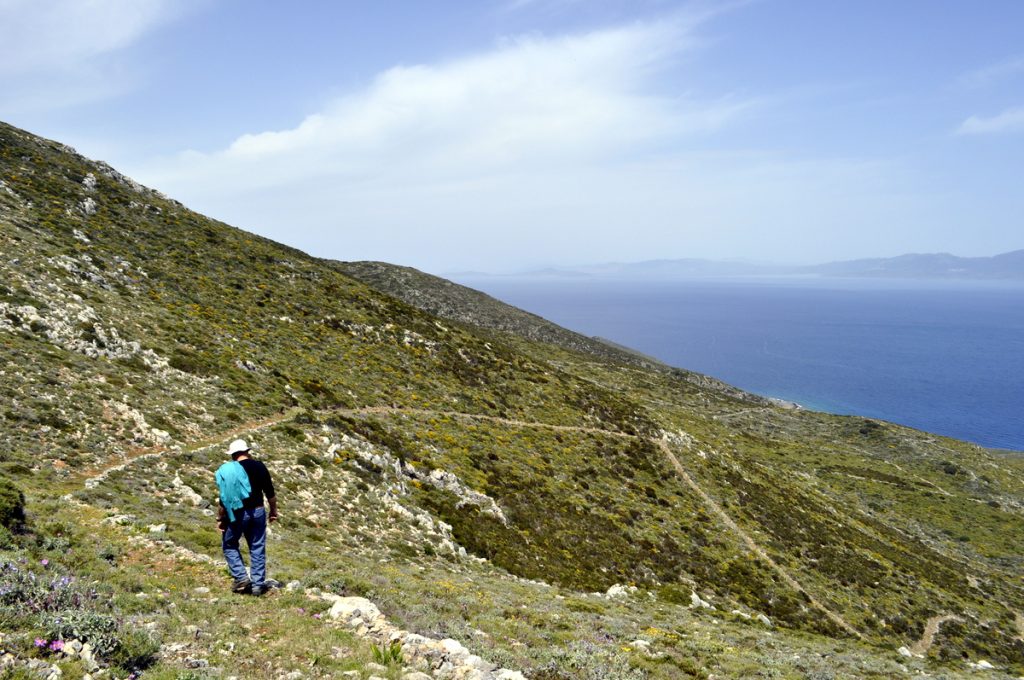 M35 Avlemonas – Diakofti
36 km | 3 h | Difficulty 3/5 | Circular: Yes
Behind the church of St. Nicholas another path climbs gently to the, overgrown with thyme and oregano, slope of Aghios Georgios mountain and reaches Diakofti. On your way you will admire the view of the two islets with a long history, the small and big Dragonara. Shortly before arriving at Diakofti the panoramic and breathtaking views of the sea and wild rock complexes will forever remain in your memories.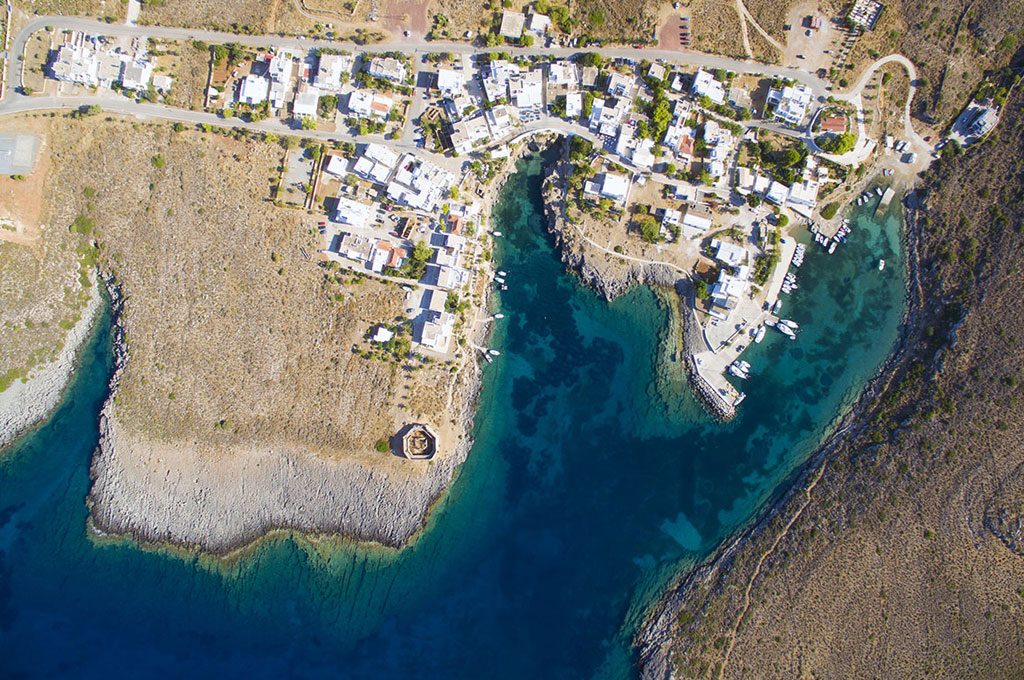 Aghios Nikolaos harbor – Lighthouse
From Lagadaki, a small beach located in the harbor of Aghios Nicholaos, begins a short path along the sea that stops at the harbor lighthouse. Close by, on the rocky coast, sank Lord Elgin's ship "Mentor" which carried sculptures from the decoration of the Parthenon.

Contact Us